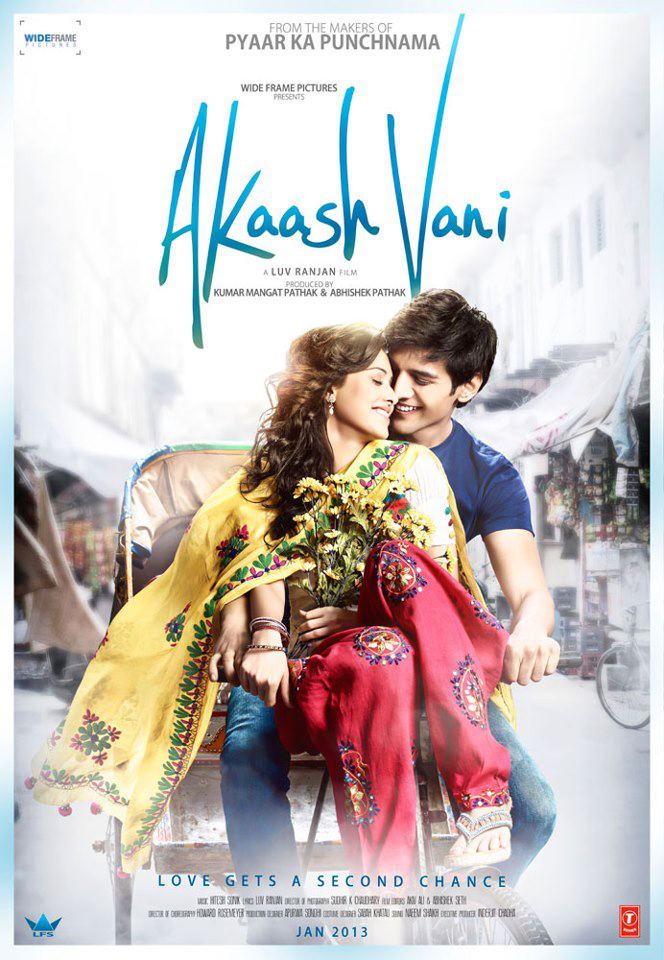 I have no intentions to hide this sorry story from you. Neither do I want you to go watch it after confusing it for yet another realistic love story from the house of Luv Duv Ranjan, who gave us a good time in Pyar ka Punchnama. This one is not even close.
First of all, to criticize the actors will be the easiest job. None can act, no one is good looking enough to pass unnoticed without acting (aka Katrina Kaif), the lead boy cannot even hold a cigarette properly, the lead girl is neutron uncharged. And the story is such that even if they could've salvaged the last drop of acting from their inner grey cells, they'd still look dumb.
Secondly, the direction and the story. The boy and the girl meet during a ragging session in sadda St. Stephens and boom blooms their love at first sight. (So realistic and so out of the box!!). They express their love in Manali and over a single non-musical song, the director brews their love. But the song gets shot very pathetically with one scene in Manali and next in their college and the next in Manali and again in Delhi. So we understand that they shift locations frequently and prefer going out on trips very often. With this, their college life comes to an end with the boy and the girl making sweet honeymoon plans and dreaming about the future. The guy decides to go to London and the gal decides to prepare for MBA in her hometown Dehradun. The girl's elder sister runs away with her lover on the day of her marriage and all hells break loose. The girl breaks up with the guy to get married to some IIT-IIM 16 LPA hunk. She bears the burden just to save her parents from the disgrace of the society. From them neighbors who won't let her mother shop for vegetables peacefully. From them family friends who'd come up to her house, drink their water and then let her father grieve his daughter's daring act. From the SOCIETY. What the F is what she says, both to society and to its proud representatives and then curbs under its very pressure. In order to free her parents of this social mud-slinging, she decides to get married to another guy. But wait, this guy is unreasonably bad. He is well educated no doubt, but is rude without any reason. Instead of living a nice loving life with his beautiful wife, he troubles her without a sane reason. (Again, very realistic, ain't it) After getting her brains popped out by her insane husband, our gal decides to visit Delhi to attend an alumni meet. Guess who she meets there. No prize for guessing, our guy. The high school smoker, now woos her and shows her what she was missing in her life. Like she didn't know. Like my friend sitting by puts her, "sabse seedhi St. Stephenian hogi yeh". Well our seedhi bacchhii finally realizes that her sacrifice won't go too long and she puts up a fight full of moving dialogues with her parents in front of the entire cast of the movie. Too late little girl, why didn't you do this pehle?? (again, superbly realistic things gets discussed). She files for divorce, the bad guy is sad to sign on it, but he still does. Our gal jumps with joy and starts doing MBA with her London returned hubby by her side. End.
This movie doesn't talk about change. Its butter coated depiction of love in university is far from realistic romance. The logic of its protagonists is disturbingly dull and outdated. The society-reaction is predictable. The very forgettable music and some foolish dialogues do not help the cause at all. The movie neither shows a sweet romantic tale of two loving people, nor does it show a brave fight someone takes up to change the mass mentality and do things their own way. In its endeavor to strike a balance between the two, it ruins everything it gathers. What it shows is how bad life can get if you do not express your feelings to your parents before they plan to get you married. Thats it. No matter how much you broaden your perspective, this movie should not mean anything more to you. And if you extrapolate, in an ideal situation, it shows society how irresponsible it is to talk about someone else's problems and increase their problems. But ours is a stringent society and it raises its left leg and pisses on these cheap criticisms and continues unmoved. This is a weak blow and it will be a wonder if our society wakes up tomorrow to a better mode after watching this cinema.
Indian cinema has seen many romantic tales. Many movies which move you and end up inspiring you to fall in love and fight for it if required. Not this one. This one is a waste.
Full stop.
.